The Chair and Board request the pleasure of your company at
The Compulsory Purchase Association's Annual Dinner.
Date:
Thursday 13th February 2020
Venue: The Grand Connaught Rooms, 61 - 65 Great Queen Street,
London, WC2B 5DA
Dress code: Black Tie
Order of Procedings:
Arrival & Drinks Reception,
6.00pm.
Call for Dinner,
6:45pm. D
inner close approx 10.00pm.
Event &
Bar close,
12:30am.
Price: Tickets are £145.00 + VAT (Maximum guests per table is 10)

Speaker:
Daniel Finkelstein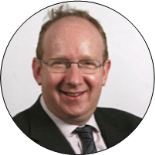 Baron Daniel Finkelstein OBE is an award-winning journalist, a prolific force in print and politics and is associate editor and weekly political columnist for the Times newspaper. He has been nominated Political Commentator of the Year on four occasions and has been a member of the House of Lords since 2013.
Funny and informative, he tells stories from his time in politics and newspapers, bringing the latest news from the political frontline and dazzling his audiences with witty examples of how politicians influence people.
This dinner is always very popular and is a sell out event every year.
We do urge you to book promptly to secure your place(s).
We are pleased to announce this years event sponsors are:
If you book less than a full table, CPA will place you where space permits, but keeping you and any guests together.
Once you complete this form, you will automatically receive an acknowledgement and a booking confirmation will be sent.
If you do not receive either, please call 0118 987 2266
.
Please note that if you are unable to attend, the full amount will still be charged, although you may nominate someone to attend in your place. However, if we receive the request to cancel, in writing, by 25 January 2019, only a 25% administrative charge, based on the ticket price, will be made.
To book your place/s at the dinner, please complete the details below: