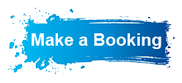 The 8th Young CPA - Training and Drinks Event
Wednesday 3rd Feb 2016
simultaneously at

London: Bond Dickinson LLP, 4 More London Riverside, London SE1 2AU

Bristol: Bond Dickinson LLP, 3 Temple Quay, Temple Back East, Bristol BS1 6DZ

Newcastle: Bond Dickinson LLP, St Ann's Wharf, 112 Quayside, Newcastle Upon Tyne NE1 3DX



Please note that the event will be hosted simultaneously at various venues across the country if there is interest.
Registration 17.00, Start 17.30 followed by drinks and nibbles
We are delighted to announce details for the first YCPA event of 2016.
The event will focus on Practical Tips for Lands Chamber References and is to be presented by:
Richard Guyatt – Chairman of the CPA
Donald Scannell, Lands Chamber

Tom Aslin, Kingston Smith

Tamzin Hicks, Bond Dickinson LLP
The programme will include:
Practical tips

Being an expert from an accountants perspective

Case Law Update

Please note that the event will run in London but will be broadcast live to additional locations.


Running at:
London:
Bond Dickinson LLP, 4 More London Riverside, London SE1 2AU
Bristol:
Bond Dickinson LLP, 3 Temple Quay, Temple Back East, Bristol BS1 6DZ
Newcastle:
Bond Dickinson LLP, St Ann's Wharf, 112 Quayside, Newcastle Upon Tyne NE1 3DX
You are welcome to join us at any of the locations above. When booking please choose which location you plan to attend. The training element will have speakers in London and this will be broadcast live via video conference facilities to Bristol and Newcastle. Afterwards there will be the opportunity to network at each location over drinks and nibbles.
The event is for those who meet the Young CPA criteria (i.e. 35 years old or less or having less than 10 years professional experience). Should you not meet this criteria, but know of someone who does, please pass this link to them.
The event will qualify for 1 hour of CPD points.
The event is free to members of the Compulsory Purchase Association (Please use promotional code provided in your email
).
Non-members may attend at a charge of £20 + VAT
The CPA wishes to acknowledge Bond Dickinson LLP for their premises and hospitality.

The CPA is an organisation created to bring together and channel the wealth of expertise in the subject of Compulsory Purchase and Compensation, to promote this important area of work and to foster a basis for best practice. In doing so it not only provides a sounding board for change in this sphere but makes comment and provides recommendations relating to relevant Law Commission, government department and other Reports and existing /proposed Legislation. As an important adjunct it promotes training initiatives together with opportunities for those in CPO professions to network and share experience and knowledge. It is a fully independent and self funded organisation.