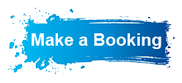 The 9th Young CPA - Training and Drinks Event
Back to basics, how does the process work and who is involved?
Thursday 7th April 2016
Kingston Smith LLP, Devonshire House, 60 Goswell Road, London EC1M 7AD
Registration 17.30, Start 18.00 followed by drinks and nibbles
The event will focus on the roles different professions have in the CPO process, from beginning to end, i.e. when people get involved, who does what, who instructs who etc.
This is an event aimed at those starting out in CPO, and those who wish to understand the whole process and the activities of each discipline in that process. The panel will each discuss their separate roles in the process, and there will be plenty of time for questions. This is an opportunity to ask those "silly" questions, which you may have been too shy to ask in previous events or arenas, without fear or trepidation.
The event will be an informal panel format.
Cheryl Blake, Accountant, Kingston Smith LLP

Rebecca Clutton, Barrister, Francis Taylor Building
David Holland, Solicitor, Squire Patton Boggs
Alasdair Lowe, Senior Surveyor, Hamer Associates

Please encourage all trainees and newly qualifieds, or those who just want the full CPO picture, to attend.
The event is for those who meet the Young CPA criteria (i.e. 35 years old or less or having less than 10 years professional experience).
Should you not meet this criteria, but know of someone who does, please pass this link to them.
The event will qualify for 1 hour of CPD points.
The event is free to members of the Compulsory Purchase Association (Please use promotional code provided in your email
).
Non-members may attend at a charge of £20 + VAT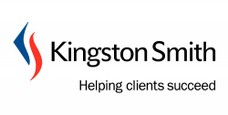 The CPA wishes to acknowledge Kingston Smith LLP for their premises and hospitality.
The CPA is an organisation created to bring together and channel the wealth of expertise in the subject of Compulsory Purchase and Compensation, to promote this important area of work and to foster a basis for best practice. In doing so it not only provides a sounding board for change in this sphere but makes comment and provides recommendations relating to relevant Law Commission, government department and other Reports and existing /proposed Legislation. As an important adjunct it promotes training initiatives together with opportunities for those in CPO professions to network and share experience and knowledge. It is a fully independent and self funded organisation.