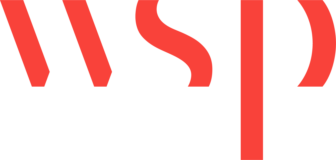 | | |
| --- | --- |
| Role: | SENIOR/PRINCIPAL LAND & PROPERTY CONSULTANT |
| Salary: | |
| Where: | |
Summary:
WSP is one of the UK's largest supplier of Land services and is looking to broaden and strengthen its team of experienced property professionals across the UK with immediate vacancies for Senior Land and Property Surveyors to join our established teams in our Manchester office. This is an exciting opportunity to join an expanding multidisciplinary firm within our Land Services team in the delivery of Land Acquisition, Valuation, Compulsory Purchase and Compensation, Landowner Engagement, Land Access, Wayleaves and Consents and Negotiations in support of major infrastructure projects in the UK.
This is an exciting opportunity to become part of our multi-disciplinary service line within the WSP Land and Property Team in the delivery of land acquisition, land access, formal consents, statutory orders and compensation agreements and landowner management.
Our clients develop major highway, rail, energy and renewable infrastructure projects, all of which impact privately owned land. You will work as part of a team of Land Consultants
assisting in the liaison with landowners that may be affected by development, obtaining the appropriate land consents, gaining access and where necessary compensating them for the impact caused by the scheme.
As part of our Land and Property Team you will combine office, home and on-site working to support the delivery of land access and land acquisition projects through the identification of land ownership, consultation with landowners, undertaking property valuation, assessing and negotiating compensation, combining skills in GIS, data management and landowner engagement.
The role would encompass working with our Land Team across a variety of commercial, residential and agricultural properties.
Job Role:
Acquiring land for high profile, strategic infrastructure projects across the UK




Securing appropriate land rights for large scale development projects and providing strategic land advice to our clients




Preparing consent documents




Utilising statutory powers and other available mechanisms to acquire land (CPO, TWAO, DCO, TCPA) on behalf of WSP clients across highways, rail, water, gas and renewable energy sectors




Negotiation of Heads of Terms to secure land for projects in timely fashion utilising the appropriate mechanism




Liaising with landowners' land agents, legal representatives, planning authorities, key stakeholders, contractors and clients




Managing and settling CPO compensation claims




Experience in working with multi-disciplinary teams across a range of sectors and locations across the UK




Support and/or development of a team of early career professionals providing both technical training and career development support