Why you should be a member of the CPA?
"The law of compulsory purchase of land is difficult to locate, complicated to decipher and elusive to apply" Lord Carnwath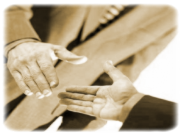 The CPA promotes and imparts best practice

CPA has the ear of Government, the MoJ and the Tribunal service

You can meet like minded professionals

The CPA is multi professional - mostly surveyors, lawyers and planners, making it the one voice of the CPO world

The annual fee is £60 + VAT, you benefit from discounts on our national conference and discounts or often free attendance, at regional events. You also receive e-alerts on CPO and CPA business

There is the chance to add your views and be part of a stakeholder engagement process that has, and shall continue, to reform CPO law


Whilst the CPA is no stamp of expertise, it does carry weight in the eyes of practitioners who are associated with CPO matters



Why acquiring authorities should be members of the CPA?
All the points above are valid too for acquiring authorities

In many cases, local authorities have been particularly hard hit with budget reductions, many staff have been made redundant, responsibilities changed and workloads increased. All of which make it more difficult for authorities to retain CPO expertise within their organisations.

The cost of a failed CPO is substantial, and the delays in beginning again are usually terminal for schemes.


By taking up a corporate membership at £45 + VAT per member, it enables access to all the discounts mentioned above.